The TracLogik system is the perfect way to capture staff time attendance when on the move.
A complete asset tracking system to capture staff attendance from any location.
TracLogik Features
TracLogik allows you to track anything you choose, anywhere, anytime, via the internet, right out of the box.
Watch your vehicles, staff or other asset travel in real-time, receive real-time alerts if they leave or enter areas specified by you and view a history trail of where it's been.
The tiny TracLogik unit sends location data back to the TimeAttend Cloud and gives live asset positions as often as you choose.
You can view your TracLogik unit's live position from our tracking panel, anywhere in the world on your PC, tablet or phone.
Live time and attendance information is sent directly to your TimeAttend Cloud for immediate viewing from anywhere, at anytime online.
For more in-depth system features please contact us today or visit the TracLogik Website
TimeAttend Cloud
The TimeAttend Cloud is a rich suite of management, reporting, shift rostering and payroll tools all in one place. The TimeAttend Cloud is web based, so you can visit it from anywhere in the world, at any time of the day or night to effortlessly control your Online Attendance System.
Contact us for our Online Attendance System
If you'd like to see the benefits of our Online Attendance Systems for yourself contact us today. Call us direct on 0800 471 4712 or fill in our online enquiry form and we'll get back to you.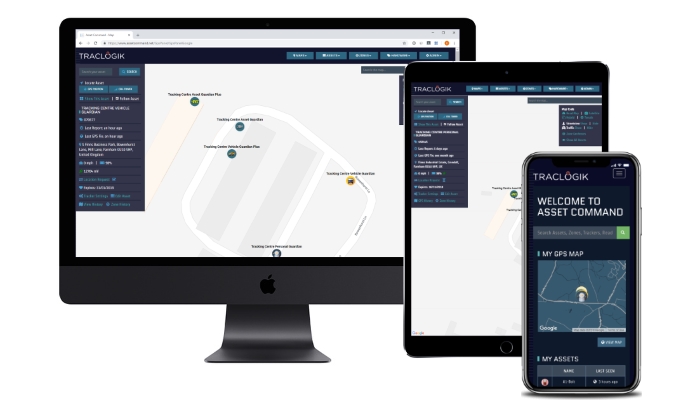 Having used the TimeAttend suite of products for 2 years now, we find the systems extremely useful for tracking the true number of hours our employees are spending on each contract. This allows us tighter control over our budgets and also ensures our operatives are paid accurately during each pay run.
Contract Support Manager
DOC Cleaning Limited
Why choose us for your Online Attendance System?
Below are just some of the benefits of the TimeAttend online attendance system, however if you require any further information contact us direct today on 0800 471 4712:
Easy for anyone to use
Fast and simple to implement
Fully featured and flexible
Hugely cost effective
Saves your business time and money
Increases employee productivity